OVERVIEW
HCOMP is the home of the human computation and crowdsourcing community. It is the premier venue for presenting latest findings from research and practice into frameworks, methods and systems that bring together people and machine intelligence to achieve better results.
While artificial intelligence (AI) and human-computer interaction (HCI) represent traditional mainstays of the conference, HCOMP believes strongly in fostering and promoting broad, interdisciplinary research. Our field is particularly unique in the diversity of disciplines it draws upon and contributes to, including human-centered qualitative studies and HCI design, social computing, artificial intelligence, economics, computational social science, digital humanities, policy, and ethics. We promote the exchange of advances in human computation and crowdsourcing not only among researchers, but also engineers and practitioners, to encourage dialogue across disciplines and communities of practice.
Submissions may cover theory, studies, tools and applications that present novel, interesting, impactful interactions between people and computational systems. These cover a broad range of scenarios, from classical human computation, wisdom of the crowds, and all forms of crowdsourcing to people-centric AI methods, systems and applications.
Topics of interest include:
Crowdsourcing applications and techniques, including but not limited to: citizen science, collective action, collective intelligence, wisdom of the crowds, crowdsourcing contests, crowd creativity, crowdfunding, paid microtasks, crowd ideation, crowd sensing, prediction markets.
Techniques that enable and enhance human-in-the-loop systems, making them more efficient, accurate, and human-friendly, including task design, quality assurance, answer inference, biases and subjectivity, incentives, gamification, task allocation, complex workflows, real-time crowdsourcing etc.
Approaches to make crowd science FAIR (Findable, Accessible, Interoperable, Reproducible) and studies assessing and commenting on the FAIRness of human computation and crowdsourcing practice.
Studies into the reliability and other quality aspects of human-annotated and -curated datasets.
Studies into replicability of crowdsourcing and human computation experiments.
Methods that use human computation and crowdsourcing to build people-centric AI systems and applications, including topics such as explainability and interpretability.
Studies about how people perform tasks individually, in groups, or as a crowd, including those drawing on techniques from human-computer interaction, social computing, computer-supported cooperative work, design, cognitive sciences, behavioral sciences, economics, etc.
Studies into fairness, accountability, transparency, ethics, and policy implications for crowdsourcing and human computation.
Studies about how people and intelligent systems interact and collaborate with each other and studies revealing the influences and impact of intelligent systems on society.
Studies that inform our understanding about the future of work, distributed work, the freelancer economy, open innovation and citizen-led innovation.
Important Dates
All times are midnight AoE
June 25, 2021: Abstract submission (required to submit a full paper)
July 2, 2021: Full papers due
August 20, 2021: Notification of acceptance
September 3, 2021: Final camera-ready papers due
Submission
Authors are invited to submit papers of up to 10 pages, plus any number of additional pages containing references only.
All submitted papers must represent original work, not previously published or under simultaneous peer-review for any other peer-reviewed, archival conference or journal.
Papers must be formatted in AAAI two-column, camera-ready style; please refer to the AAAI 2021 Author Kit for details. The AAAI copyright block is not required on submissions, but must be included on final accepted versions.
Electronic abstract and paper submission through the HCOMP-21 EasyChair paper submission site is required on or before the deadlines listed above. We cannot accept submissions by e-mail or fax. Authors will receive confirmation of receipt of their abstracts or papers, including an ID number, shortly after submission. HCOMP will contact authors again only if problems are encountered with papers. Inquiries regarding paper receipt must be made no later than July 9, 2021.
All papers must be anonymized (include no information identifying the authors or their institutions) for double-blind peer-review. To ensure fairness, authors should declare any conflicts-of-interest with PC members by selecting the "Declare Conflicts" link on the upper-right of your EasyChair submission page.
Authors are invited, but not required, to include supplemental materials such as executables and data files so that reviewers can reproduce results in the paper, images, additional videos, related papers, more detailed explanations, derivations, or results. These materials will be viewed only at the discretion of the reviewers, who are only obligated to read your paper itself.
Journal collaboration
HCOMP 2021 has a collaboration this year with the open-access journal Frontiers in AI. Frontiers will publish a special issue on Human-Centered AI and Crowd Computing, focusing on topics aligned with HCOMP. Papers accepted to HCOMP 2021 will have a streamlined process for publication in the journal (e.g., maintaining the same reviewers when possible) if authors decide to submit extended versions of their papers to Frontiers. Frontiers will waive publication fees for the HCOMP best paper award winners.
Reviews
Each paper will be reviewed by at least two members of the program committee and one AC. Reviewers will be instructed to evaluate paper submissions according to specific review criteria. We encourage authors to review them before submission.
To ensure relevance, authors should consider including research questions and contributions of broad interest to crowdsourcing and human computation, as well as discuss relevant open problems and prior work in the field. When evaluation is conducted entirely within a specific domain, authors are encouraged to discuss how findings might generalize to other communities and application areas using crowdsourcing and human computation.
Publication and proceedings
To be included in the proceedings and in the conference program, at least one author must register for the main conference. The registration needs to occur by the camera-ready deadline.
Accepted full papers will be allocated ten (10) pages in the conference proceedings. Final papers found to exceed page limits and or otherwise violating the instructions to authors will not be included in the proceedings. Authors will be required to transfer copyright of their paper to AAAI. Accepted full papers will be published in the HCOMP conference proceedings and included in the AAAI Digital Library.
Accepted papers will also be listed on the conference website.
Presenting your paper
If your paper is accepted, you will be invited to present it at HCOMP 2021.
As noted earlier, at least one author of each accepted paper must register for the main conference to present the work or acceptance will be withdrawn. The deadline for that is the same as the camera-ready deadline.
Paper awards
HCOMP 2021 will recognize a best paper and two runner ups. Reviewers will be asked to flag papers they deem worthy of a prize. The general chairs will set up a small panel who will read the papers, consider the comments of the reviewers and assess the talk to determine the winners.
Paper award winners will be invited to submit extended versions of their papers to a special issue of the open-access journal Frontiers of AI, with publication fees waived.
Coming soon.
Coming soon.
Coming soon.
THE HCOMP 2021 GRADUATE CONSORTIUM (14TH NOVEMBER 2021)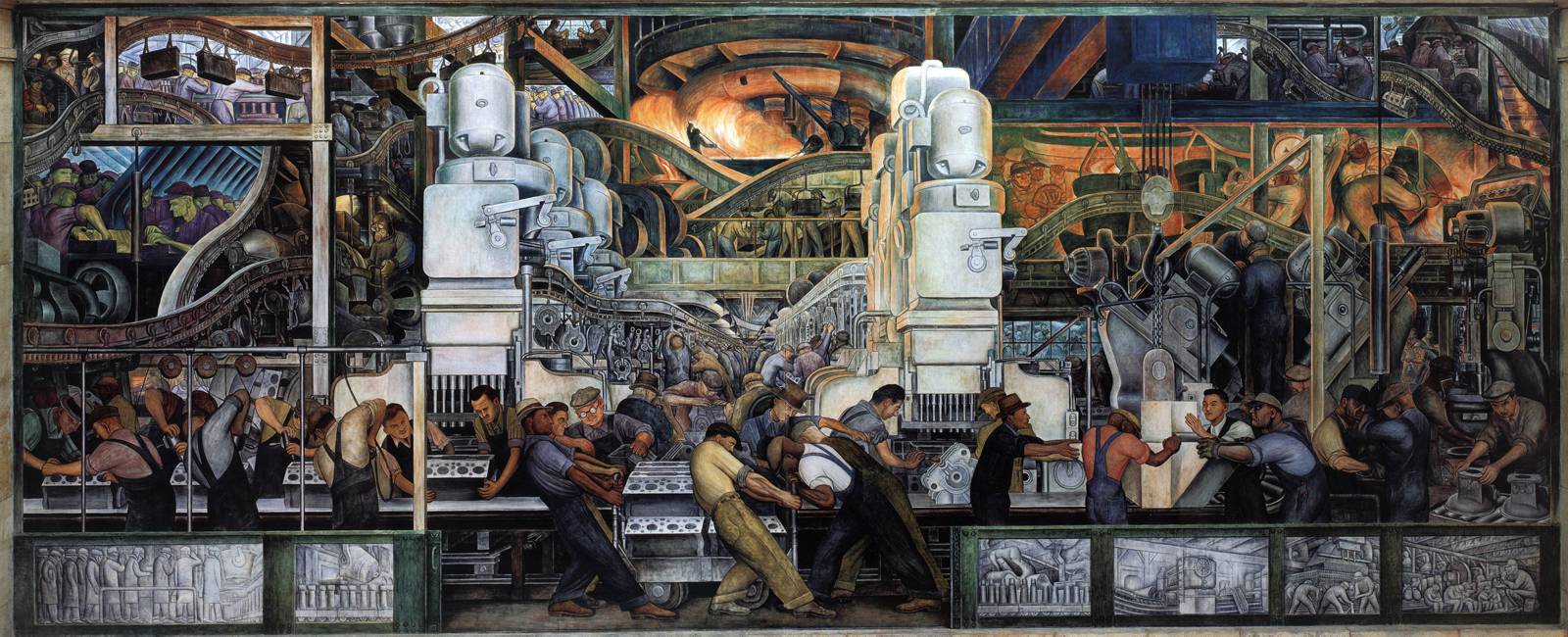 We are proud to announce the 8th HCOMP Graduate Consortium. We invite both master's and doctoral students in graduate programs related to crowdsourcing and human-computation to submit a research proposal by August 2nd, 2021 to be considered in the Graduate Consortium of the AAAI Conference on Human Computation and Crowdsourcing (HCOMP 2021). The consortium will take place online and you can choose to participate in two ways: (1) graduate audience; or (2) "graduate colleague". We are honored to announce that we have received sponsorship from the A.I. Journal to fully fund HCOMP conference registration for students participating as "graduate colleagues" (you will be selected based on your abstract submissions.)
OBJECTIVE
The HCOMP'21 graduate consortium provides graduate students with the unique opportunity to share their research with crowdsourcing and human computation experts, meet other graduate students, network, and receive mentoring from both industry and academia.
PARTICIPATING IN THE HCOMP GRADUATE CONSORTIUM
If you wish to participate in the graduate consortium, complete this form: https://tinyurl.com/2ax2zjxwj. The form will ask you general information about yourself, your research, motivations for participating in the graduate consortium, and the modality in which you wish to participate (as audience or colleague). If you wish to participate as a colleague you will be expected to to complete the online form and submit a 3 page abstract (with references) about your research. If you wish to participate as an audience member you only need to complete the form.
Expectations of Audience Type Participants.
Student participating in this modality will need to:
Complete the online form: https://tinyurl.com/2ax2zjxw
Participate in online group discussion about their work and that of their peers.
Access to an Aspiring Top Researcher Bootcamp to become a successful scientist in the field of crowdsourcing and human computation.
Expectations of Colleague Type Participants.
Complete the online form and Submit a short abstract about their research: https://tinyurl.com/2ax2zjxw
Give a short online talk about their research during the consortium
Participate in online group discussion about their work and that of their peers.
Receive one-on-one online mentoring from renowned crowdsourcing researchers.
Access to an Aspiring Top Researcher Bootcamp to become a successful scientist in the field of crowdsourcing and human computation.
Additionally, students participating as colleagues will receive sponsorship from the A.I. Journal to fully fund their HCOMP conference registration fees. Note that only select candidates will be able to participate as colleagues. However, if you are not selected to be a colleague you will be able to participate as an audience member.
PREPARING YOUR ABSTRACT FOR COLLEAGUE PARTICIPATION
Applicants must submit a 3 page paper with references explaining their research.
Research Explanation.
While final versions of accepted papers will be posted on the Graduate Consortium website and publicized in the HCOMP community, proceedings of the Doctoral Consortium will NOT be archived. As such, students may freely submit their research contributions for official publication in other venues.
The research explanation should include:
Motivation for the proposed research
Background and related work (including key references)
Description of proposed research, including key research questions and planned methodology to be used for investigating these research questions
Proposed experiments if appropriate; Any preliminary evaluation and findings are welcomed, but this is not required.
Specific research issues and/or challenges the student would like to discuss
Format Requirements.
Submitted papers must be written in English, formatted according to AAAI Format guidelines, and submitted as a single PDF file (embedding all required fonts). The paper should be no more than 3 pages in length including all figures and references.
SUBMISSION GUIDELINES
Submit your information via this form: https://tinyurl.com/2ax2zjxw.
SELECTION CRITERIA
All graduate students are invited to participate in the call. Submissions to Colleague Participation mode will be evaluated based on the research summary that is submitted in terms of quality and merit and where the student is in their academic career. We will favor students who might benefit the most from participating in the consortium as colleagues. Students interested in participating in the consortium as audience members only need to complete their online form: https://tinyurl.com/2ax2zjxw.
IMPORTANT DATES
August 2nd 2021 – Submission deadline (Midnight anywhere on earth)
August 30th 2021 – Notification date
September 19th 2021- Camera-ready deadline
November 14th 2021– Consortium
GRADUATE CONSORTIUM CHAIRS
Saiph Savage (Northeastern University & UNAM)
David Sarne (Bar-Ilan University)
Write questions or comments to: s.savage@northeastern.edu, david.sarne@gmail.com
Coming soon.