View a list of accepted papers.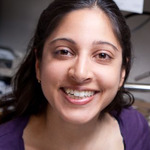 New York University
Title: Crowdsourced Data in Public Health
Abstract: Knowledge generation through crowdsourcing is becoming increasingly possible and useful in many domain areas. Public health is a domain particularly suited to benefit from crowdsourced data, based on its focus on the multi-level factors related to health from daily life, outside of the clinic. In this talk I will discuss the work my group has done to understand how citizen-sourced data can be used in public health models of behavior and disease. While there are opportunities to provide high-resolution spatial and temporal views into public health phenomena, there are also challenges such as an often unknown population-at-risk (who is generating the data), the unstructured nature of crowdsourced data, and in understanding the data generating process behind how individuals generate health information. I will also discuss ongoing work in understanding how online crowdsourced data may synergize with physical world phenomena and potentially influence health.
Bio: Rumi Chunara is an Assistant Professor at NYU, jointly appointed at the Tandon School of Engineering (in Computer Science) and the College of Global Public Health (in Biostatistics/Epidemiology). Her research interests are in social computing and computational epidemiology; specifically in developing statistical and machine learning methodology for using observational data sources in population-level public health models. Her PhD is from the Harvard-MIT Division of Health, Sciences and Technology, Master's degree from MIT in Electrical Engineering and Computer Science and Bachelor's degree is in Electrical Engineering from Caltech with honors. She was named an MIT Technology Review Top 35 Innovator (2014), and selected for NSF Career, Gates Foundation Grand Challenges Exploration, and Facebook Research awards.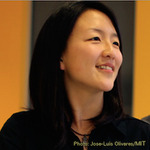 Google Brain
Title: TBD
Abstract: TBD
Bio: Been Kim is a senior research scientist at Google Brain. Her research focuses on building interpretable machine learning - making ML understandable by humans for more responsible AI. The vision of her research is to make humans empowered by machine learning, not overwhelmed by it. She gave ICML tutorial on the topic in 2017, CVPR and MLSS at University of Toronto in 2018. She is a co-workshop Chair ICLR 2019, and has been an area chair and a program committee at NIPS, ICML, AISTATS and FAT* conferences. In 2018, she gave a talk at G20 meeting on digital economy summit in Argentina. In 2019, her work called TCAV received UNESCO Netexplo award for "breakthrough digital innovations with the potential of profound and lasting impact on the digital society". This work was also a part of CEO's keynote at Google I/O 19'. She received her PhD. from MIT.
HCOMP-19 Preliminary Technical Program
Monday, Oct 28, 2019
Monday, Oct 28, 2019
Tuesday Oct 29 - Wednesday Oct 30, 2019
Main Conference